The representative of the new material bag---Jelly bag
Jelly bag is the representative of the new material bag. Its color and texture are as sweet as candy .Milk white, pink and sapphire are all popular colors.You can wear a jelly bag on back or on hand .Its style is either lively or gorgeous. Jelly bag is a handbag with honey-like color and is very feminine.
In recent years, VB bag has become a co-manufacturer of new materials bags and new material handbags for many customers.New material bags and new material handbags are more humane, and the styles are more varied and the performance is better.The sources of new materials are extremely wide. The materials like jelly bags are made of silica gel. Compared with leather bags and leather handbags, they are all superior in terms of environmental protection, durability, water resistance, and high temperature resistance and low temperature resistance.The style of jelly bags can be described as "ultra-beautiful". styles are eclectic, and colors are bold and rich. Candy bags can be accompanied by a cool summer, or they can also be coupled with the grace of the winter.
According to China handbags factory VB bag ,we know that many bags brands now have Jelly bags series, such as FURLA, DELVAUX, etc.The concept of candy bags first appeared in 2000.In 2000,Marc Jacobs,designer LOUIS VUITTON, took the lead in breaking the LV traditional brown color model and introduced the lavender and magenta color series by matching colors of fashion clothing and handbags.It is refreshing and the market response is wonderful.LANCEL continues to make full use of the color boom. Colors ranging from pink, pink green and pink blue are all involved, and they interpret the romantic mood of a woman.The candy bags types are everything from handbags to backpacks to travel bags .RAFE,the US handbag brand,with colorful colors and pretty design, was not only successfully launched in the United States, but also the popularity in Japan has risen sharply .It was strongly promoted by fashion magazine Vogue and SPUR.Thanks to the LV-induced color pop, this year, Louis Vuitton Monogram Vernis introduced two sweet, soft and fresh colors: cotton candy and mint leaves colors .
Guang dong bags factory VB bag believes that the jelly bags not only have leisure type, OL type, but also tool kit type.A colorful camera bag made by ELECOM of Japan, each size has six colors: mysterious black, marine blue, bright orange, fluorescent green, fashion gray, sunshine yellow, etc. The overall feeling is youthful and avant-garde and would surprise you .Although it is a professional camera bag, but if you use it to hold other gadgets, like mobile phones, PDA etc ... ... it is also very good.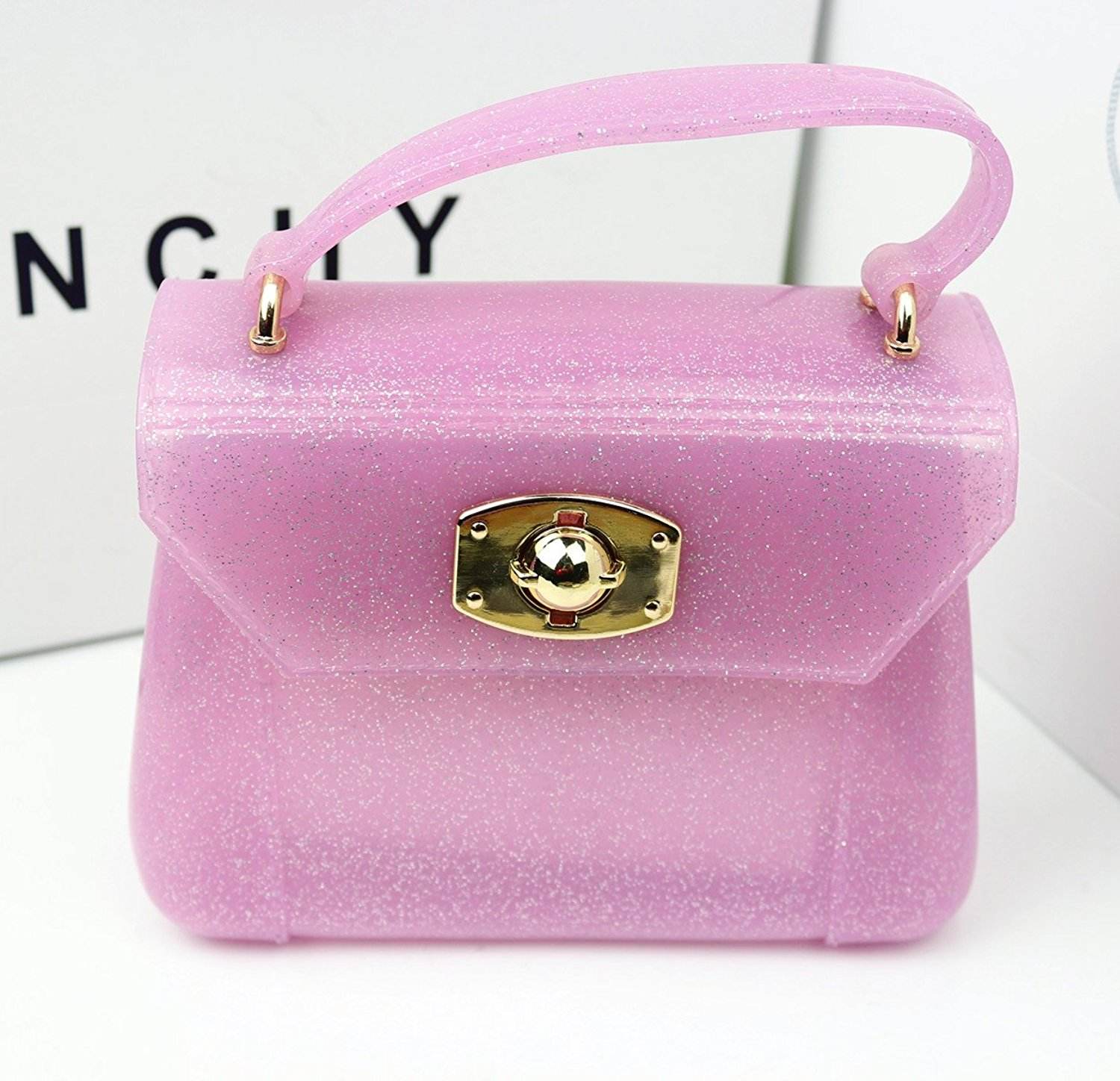 The new material bag is the new darling of the bags and handbags world. Guang zhou handbags manufacturer,VB bag would offer you OEM jelly bag ,candy bag service .We are your best choice for handbag OEM factory,new material bag factory,woman bags factory,handbags ODM factory,handbags manufacturer ,handbags supplier etc .